Full Service Air Conditioning Contractors
GJS Building Services Inc. Service will not leave you without air conditioning!
Air Conditioning Service AC Repair and New air conditioning system sales and installation.
We pride on our trucks stock of parts as they are fully stocked daily with a large inventory of original replacement parts, with a warehouse inventory of new air conditioning systems same day or next day replacement is possible.
Our technicians are EPA certified and attend yearly equipment certification with the experience to troubleshoot and resolve system failure on all brands of air conditioning equipment. GJS Building Services Inc. air is an Authorized warranty dealer of all major brands.
Our service is systemized to have you cooling in the shortest time possible, in fact our records show a fast response on service, This means the average customer will be cooling within 2 to 3 hours after we arive!. If you have an emergency needing a new air conditioner installed next day, ask one of our associates to help you arrange this today. No extra charge for next day installation.
Risk FREE Guarantee, Take advantage of our unique offers;
Free Estimate on all repairs!
Free in-house Estimates on new air conditioning systems
Our Services:
Same Day A/C Service
Air conditioning and Refrigeration repair service and A/C replacement
A/C inspection and evaluation
Authorized warranty dealer of all Major air conditioning Brands
New higher efficiency air conditioning system replacement
Professional HVAC Refrigeration and A/C repair or replacement
HVAC Preventative Maintenance with Tune-ups
We Service and replace all major Refrigeration and air conditioning brands, makes and models
Specialty Service:
High Efficiency communicating A/C systems
Air Conditioning Duct work distribution (better air flow)
Professional Workmanship
Commercial and Residential Air Conditioning and Refrigeration Service
IAQ Indoor Air Quality specialist
Air Conditioner Coil and Air Handler Cleaning
Everyday Discounts
FREE A/C and Refrigeration Estimates
FREE New Air Conditioning systems Estimates
No extra labor charge for weekend AC and Refrigeration service
Teachers Discount
Senior Citizens Discounts
Military Discounts
Police and Fire department Discounts
Warranties:
One year parts and labor guarantee
Written 100% good workmanship guarantee
Manufacturer Parts warranty of up to 10 Years
Member and Participation of:
Participants of the going green to protect our environment
Energy star systems
AHRI certified system

Air Conditioning and Heating system Replacement
According to the Energy star guidelines the energy cost for cooling and heating the average home is costing the homeowner about $1,000 a year, nearly half the home's total energy bill. If your central air conditioning unit is more than 12 years old, replacing it with an ENERGY STAR qualified model could cut your cooling costs by 30 percent.
GJS Building Services Inc. Air carries a large variety of products that earn the ENERGY STAR, this means that the products meet strict energy efficiency guidelines set by the US Environmental Protection Agency and the Department of Energy.
ENERGY STAR qualified central air conditioners have a higher seasonal efficiency rating (SEER) than standard models, which makes them about 14% more efficient than standard models.
Your home heating and cooling system is the single biggest power user in your home. Today's High Efficiency Systems Cost Less to Operate. In the past decade, the development of new technology has drastically improved the efficiency of heating and central air conditioning equipment. Today's high efficiency (HVAC) Air conditioning systems are so much more efficient that they can actually pay for themselves in energy savings.
If your existing system is old, in need of repair or simply inefficient, purchasing a new unit, one which can be as much as 50% more efficient than a system purchased just 10 years ago, can turn into a long term benefit. Rather than continuing to pay for ongoing repairs and costly monthly utility bills, invest in a new system today that will save you money for years to come.

There are many heating and air conditioning systems to choose from today. Contact GJS Building Services Inc. today and let our team help you decide on the system that best fits your specific needs. The size and age of your home, as well as the number of rooms, climate, local and regional utility costs, degree days and utility incentive rebate programs and environmental issues are all factors that will affect the functionality and, therefore, selection of your system. Our courteous, professional and knowledgeable comfort advisors can assist you in choosing the best system for your home or business.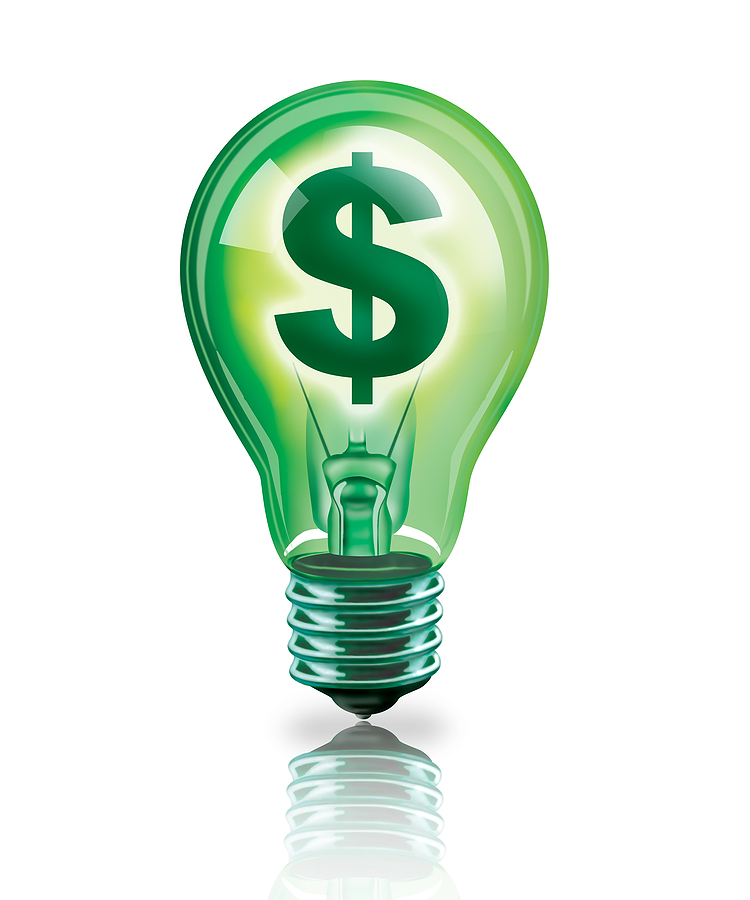 ---
Why Call GJS?
Estimates are always completely FREE. Call now NY 631-485-7335 MA 508-730-8582
---
You could save $100's cooling your home
Gain control over your energy consumption, it's helpful to understand the most common causes of high bills.
Summer's hot weather

Cooling can account for half or more of your electric bill during hotter weather. When you lower your thermostat to stay comfortable in humid weather, it causes your A/C to run longer, which increases energy use.

Winter's cold weather

While your heater may not be on all the time, heating is two to three times more expensive than cooling. Also, people tend to take longer showers in colder weather, which increases water heating costs.
Installation of a larger A/C system
A properly sized air conditioner will cool and dehumidify your home. An air conditioning system that is too large will not dehumidify the air and an air conditioning system that is too small will not keep your house cool on the hottest days. The air conditioner size should not be based on the size of your home alone there are other parameters that should be taken into consideration such as local outdoor temperature, humidity, windows that let in heat from the sun, Ceiling heights, insulation, and the number and lifestyle of your home's occupants. If cooling the home has always been a problem, perhaps a Heat Load Calculation in your home could help understand and improve your air conditioning system performance.
Over 70% of the homes in the US have been reported to have improper air conditioning duct size, undersized returns, Poor airflow, High velocity air flow causing noisy registers, improper duct size distribution, duct leakage.
What the technician needs to calculates is the load capacity, including your duct system, many times the air conditioning duct system is leaking withdrawing heat or loosing cool air into the attic. If the capacity is too small, then the heating and cooling system will work too hard and too long, wearing out the parts of the system and wasting energy. On the other hand, if the capacity is too large, the system will cycle on and off too rapidly, leaving humidity in the air and failing to keep the air inside at a desired temperature. A heating, ventilation and air conditioning system or unit of the wrong capacity for your home or business can directly result in wasted efficiency adding to the cost of your electric bill and other consequences.
Most Contractors
Either Don't Know, or Don't Care!
Many if not most homeowners who buy new high efficiency heating and cooling equipment don't get what they pay for. Utility bill savings are often minimal,
and comfort and unhealthy air problems can worsen.
Researchers state this is due to improper sizing, pre-existing duct problems, and poor installation practices.
This is almost entirely due to contractor ignorance.
Homeowners rely on contractors, but very few of them are even aware of what they don't know about comfort system performance. And even more sadly, we find that many contractors simply don't care. Many just want to sell you a new metal box, hook it up, get it running, and move on.
Needless to say, the most important part of the customers buying process is to select a licensed state certified HVAC contractor with high efficiency equipment training and experience in- duct work, balanced air flow, static pressures etc.
The EPA states:
"Contractors who have participated in advanced training on diagnostic and installation practices will be able to install better performing systems that save money and produce less air pollution than many who do not."
--GJS Building Services Inc. Air technicians attend annual manufacturer training certifications--
NY 631-485-7335 MA 508-730-8582
Preventative Maintenance
Preventative maintenance of your central air conditioning system, very similar to a vehicle's oil change and tune-up, benefits can maximize system performance, lower breakdown costs and inconvenience. Most emergency a/c repair calls are from systems that are not maintained, yearly Maintenance can reduce costs for both labor and materials, enhance indoor air quality and lengthen the life of your equipment. That approach, called yearly a/c preventative maintenance, involves ongoing, continuous measurement of key performance parameters of your equipment, such as voltage draws or vibration levels or the particulate contamination of oil, refrigerant levels and overall performance.
GJS recommends the following to help lower your overall annual energy bills.
Preventative Maintenance Buyer Beware
Owners and managers of residential or commercial need to be aware about some air conditioning contractor's preventive maintenance programs and the the inspection A/C service contract. Not all PM A/C service contracts are equally rigorous. When obtaining bids, compare the level of service each agreement promises as well as the price and the reputation of the Air Conditioning contractor.
GJS Building Services Inc. Air holds the highest standards when it comes to maintaining your air conditioner system in good efficiency and performance.
The search to obtain a good PM preventative maintenance service contract is
often too confusing and time-consuming for the typical owner or manager
to pursue, GJS Building Services Inc. air's PM preventative maintenance packages are to suit residential and commercial owners as well as managers needs. For residential our most popular is a 20 point check it includes compressor performance, capacitor readings, amps, contactors, cleaning coils, our technician will also record the supply and return temperature to evaluate if the temperature difference is correct. This is critical as the temperature differential should be between 18-22 degrees (10-12 Celsius), however in a heating system it should be 30-70 degrees (17-39 Celsius). A lower reading could indicate an inefficient duct system, compressor under performance, obstruction in the txv. capillary tubes, dirty coils, dirty filters, a problem with the air handler coils, many of these problems are resolved by pulling the coil out to clean. This process is called acid wash coil cleaning. Dirty coils will not only restrict air flow it could also cause other problems like icing in the coils in which could lead to other component breakdown.
learn more on preventative maintenance->

CALL NY 631-485-7335 MA 508-730-8582Going Green in the HVAC Air conditioning industry.
If you have not yet decided on why to upgrade an old air conditioning system, costly repairs and efficiency is not your concern, maybe reading the following article may help you understand why GJS Building Services Inc. Air recommends replacing an old air conditioning system that are leaking R22 refrigerant into the atmosphere, for a new efficient system that will not only save you money on utility bills as well as hold parts and labor warranty but also contribute to saving the global environment.
A study by the United States Department of Energy discovered that HVAC technology amounted to the conservation of one-third of the nation's annual energy consumption is for heating and cooling systems. Taken from a bulletin posted by Macaque air conditioning, along with space flight and computers, refrigeration made the "top ten" list of greatest inventions of the twentieth century. Without it, we would not have food preservation as we know it; nor would high-rise office buildings, modern health care facilities or schools be the comfortable places they are today.
But by the mid-1980s, the world recognized that common air conditioning refrigerants were severely damaging the Earth's ecology. The U.S. Environmental Protection Agency is slowly doing away with air conditioners that spout hydrocarbons R-22 refrigerant, which deplete the ozone layer. The EPA agency has established as of 2010 banning manufacturers from making units with a refrigerant known as R-22, commonly used to cool residential and commercial spaces.
"Green" refrigerants are available today for both large and small systems.

Large cooling systems, including all positive pressure centrifugal and screw chillers, are now being designed for HFC-134a and HFC-407C. In small systems those
under 100 tons HFC-410A has become the main replacement for HCFC-22.

Air Conditioning Repair AC Service
Things you should know about Air conditioning in New York and Massachusetts.
Referenced of New York and MA power and light information.
In most New York homes, air conditioning accounts for 40-50% or more of the seasonal electric bill. So, this is the best place to start controlling your own energy consumption.
Keep your thermostat at 78 with the fan switch on auto.
Cool your home only when you're there. When you leave for the day, move the thermostat up to 82 and turn it back down to 78 when you come back. It costs a lot less to bring the temperature down to 78 than it does to keep it at 78 all day or you can have us install an inexpensive programmable thermostat that will do this for you automatically, so your home will be nice and cool whenever you're there...and you won't be wasting money when you're not.

Remind everyone in the family how thermostats work: Your house won't cool down faster if you set the thermostat at 70. It just wastes money. If you want the temperature at 78, set the thermostat at 78.

If the home is not your primary residence or are frequently traveling it is suggested to have a humidistat installed to keep your home air conditioning system running at a minimum resulting in savings and preventing mold growth.

Clean or change your A/C filters once a month. A clogged filter makes your A/C work harder and may cause the system to break down.

A standard air conditioner filter work well to keep your system and its ductwork clean, but they don't really improve indoor air quality. To do that you need a media filter. The media filter rests between the main return duct and the blower cabinet and will improve dust and particle removal by seven times that of a standard furnace filter. However, upgrading to a pleated media filter will remove everything from insecticide dust to airborne viruses from the filtered air.
A media filter can have a life exceeding two years, and its only drawback is that its tight fiber weave can cause your furnace to have to work harder to blow air through the house. Always choose a filter that matches your blower's capacity.

Maintain proper airflow through your system. Keep the interior doors and vents open to help your A/C circulate air more efficiently.

Enter a preventative maintenance program to keep your system running efficiently.

Keep sunlight out during summer months. If you have a lot of windows, you'll save on air conditioning if you keep the drapes or blinds closed when you're not home.

Is your system sized right. Click here to use our Central Air Conditioning Calculator Test and Repair page for more information.

Home Air Conditioning and Central Air Conditioning
click on the following related links to Learn More>>
Controlling Allergies in your Air Conditioning System

keeping clean filters can help minimize exposure to allergens from your HVAC system. Installing higher merv filters into your air conditioning system can improve the air quality of your home or business.
Filters are measured in MERVs these filters range from 1 to 20, with 20 providing the highest level of particle filtration.
Types of HVAC Filters installed in the air conditioning systems
Other things to know about HVAC filters include the following:
Flat panel filters. These filters, put in place by most air conditioning systems today, it is what comes standard on most all units manufactuctured today, these filters generally have a rating of one to four MERVs, and are designed to protect the air conditioning system air handler, ducts and most importantly dirt build-up on the air handler evaporator coil fins but it is not design to improve indoor air quality.

High efficiency filters. These filters have MERV ratings of 14 to 16, can remove smaller particles than pleated filters.
HEPA filters. High-efficiency particulate air (HEPA) filters have MERV ratings of 17 to 20.
Learn more on Air conditioning system HEPA Filters
Can Health problems be caused by mold on my
Air Conditioning System?

How can I tell if there is mold in my air conditioning system, or should I test my home for mold?
Indoor mold growth can usually be seen or smelled. In most cases, if visible mold growth is present. There are no health or exposure-based standards that you can use to evaluate a mold sampling result. Sampling for mold in the air should only be done by experienced professionals. One good way to observe if mold is present in the air conditioning system is to have the air conditioning air handler door removed to observe moisture. Air conditioning ducts can have a great deal of mold if they are not sealed properly and begin to sweat within the duct liner. When opening the air conditioning system's air handler, look for visible mold growth.
Checking around the Air conditioning system's air handling units or air conditioners furnace area where the evaporator coil is located would be a good place to start as the evaporator coil condensates into the air conditioning drain pan look for moisture or standing water. Routinely inspecting the evaporator coils, liner surfaces, drain pans and drain lines is good practice, it is why we always recommend routine preventative maintenance. Air conditioning Preventative maintenance is not just a mechanical A/C tune-up to prevent future Air conditioning Repairs but it is also to have a professional HVAC Technician inspect on a routine basis your air conditioning system operation and conditions.
Searching areas in the air conditioning system where you notice mold odors could be a good way of finding mold evidence (it is recommended that only a trained air conditioning professional technician should inspect the AC system) if this odor persists in most cases you can smell an earthy or musty odor, you may have a mold problem.
There are four kinds of health problems that come from exposure to mold: allergic illness, irritant effects, infection, and toxic effects. For people that are sensitive to molds, symptoms such as nasal and sinus irritation or congestion, dry hacking cough, wheezing, skin rashes or burning, watery or reddened eyes may occur. People with severe allergies to molds may have more serious reactions, such as hay-fever-like symptoms or shortness of breath. People with chronic illnesses or people with immune system problems may be more likely to get infections from certain molds, viruses and bacteria. Molds can also trigger asthma attacks in persons with asthma. Headaches, memory problems, mood swings, nosebleeds and body aches and pains are sometimes reported in mold complaints, but the causes of these physical symptoms are not yet understood. The toxic effects of certain molds are not well understood, and are currently a controversial topic in the medical and scientific community. There is evidence of specific long-term toxic effects from eating foods with mold toxins. Unfortunately, very little is known regarding the actual health risks from breathing in or skin contact with mold toxins. Allergic disease is now considered the most likely health problem related to mold exposures.
UV Lights (Ultraviolet Lights) read more
Control Allergies by performing HVAC Maintenance
Controlling Indoor Allergens: Regular HVAC Maintenance
It is important to change filters regularly — as recommended, or every two months during use — and follow any maintenance instructions recommended by the air conditioner system's manufacturer. If you suspect mold may be growing inside your air conditioning system, you may want to consider having the air ducts cleaned.
If you see mold particles growing near the ducts or on other components of the system or if you smell a musty or moldy odor coming from your vents, consult a duct cleaning professional to check for an accumulation of mold.
Another thing you may want to consider when building a new home or replacing your existing HVAC system is a unit that replaces indoor air with filtered outdoor air.
"Some HVAC systems actually draw in air from the outside to the inside to help with the ventilation. Increased ventilation in your home can help reduce mold growth and other sources of indoor pollution.
Have your A/C installation or repair done right!
A recent study by a major electrical utility found that 79% of newly installed systems had either significantly too much or too little refrigerant gas. In fact FPL reports a large number of complaints from customers with high utility bills, poor duct work, improper installation reduces the amount of cooling created, and often causes premature failure of the new system.
It takes time and training to correct the refrigerant gas charge, proper soldering, flushing out refrigerant lines from minerals contaminants, check each plenums for rot or mold, proper glue seal all duct joints, A181 tape and mastic, vacuum down with a micron gauge to ensure proper microns before releasing the new refrigerant into the system, checking proper supply and return differentials and the list goes on for each installation.
Our Technicians can rebuild a plenum on site, all our trucks are equipped to be able to perform a good installation with the proper parts and tools. GJS Building Services Inc. Air's technicians are all certified and attend yearly on going training. Very few residential contractors know how to do it properly. And even if they do know how, many still don't invest the time needed. A good contractor will either precisely weigh in the proper charge, or adjust it based on careful temperature, relative humidity and refrigerant gas pressure measurements. Improper installation of air conditioning systems is the leading cause for most equipment failure, poor duct work seal, unleveled install, improper wiring and breakers, missing traps, overcharged Freon and the list goes on.
The air conditioning system, surprisingly is the least thought of, but is truly the hardest working and one of the most expensive component in the home, consuming over 50% of the electric bill and not to mention the quality of air that you and your family breathes.
Call us for a free estimate or a service call, all work guaranteed, Our Technicians are trained in customer service and work integrity, GJS Building Services Inc. Air will not take short cuts or nickel and dime our customers. Choose GJS Building Services Inc. Air and invest in a comfort system that will last you for many years to come.
Our estimates includes it all. We get the job done right!